Tap into your heart's fire! Embark on an epic journey with Ian, Barley, and more friends from Disney and Pixar's Onward!
🍄
Grab your snacks and listen to your gut instinct - join us for our livestream on Friday, March 6th!
But wait - there's more! King Triton's coronation anniversary date is approaching, and Ariel is nowhere to be found...
New quests for characters from Disney's The Little Mermaid will be making a splash into the Kingdom, too!
🌊
Tune in Friday, March 6th at:
10AM PST | 1PM EST | 6PM GMT
SHORT RULES>
(1) Join us during the livestream on Friday, March 6th
(2) Correctly answer the trivia questions shown at the beginning of the livestream
(3) Submit your answers in the livestream comments NO PURCHASE IS NECESSARY TO ENTER TO WIN. A purchase will not increase your chances of winning. Contest is open to individuals (excluding residents of the province of Quebec in Canada, the states of North Dakota, Vermont, Connecticut and Maryland in the United States, Cuba, Iran, Syria, North Korea, Italy, Brazil, Myanmar (formerly Burma), Sudan, Japan, Singapore, Malaysia, Vietnam, Philippines, Indonesia, and Thailand, and any other jurisdictions where the Contest would be prohibited by law) who are over the legal age of majority in their country of residence at the time of entry. Contest begins 03/06/2020 at 18:00 GMT and ends at 18:00 GMT on 03/08/2020. Void where prohibited. See official rules at
https://gmlft.co/DMK-UP39-LS-SW-Rules
for prize descriptions, odds and full entry details.
Here is  all  the news for Friday March 6th 2020  for Onward & Little Mermaid !  ,
 ,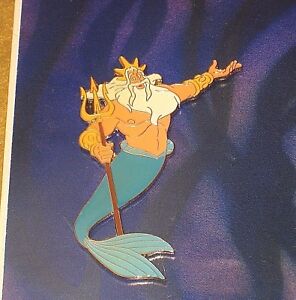 Characters ( Not ) in the game yet>
Max (pup) , Grimsby ( Majordomo/Butler) , Carlotta ( Housekeeper ), Louis ( Chef) , Not shown in picture>  Flotsam & Jetsam ( green/grey Moray eels) ,  Glut ( ferocious Great white shark ) .. 
I also wish that the sisters would get added in,
  also here is a Video of Ariel's 30th Anniversary Doll on Youtube>
https://youtu.be/2-DdF7MXlDU
King Triton & (
Queen Athena )
  had 7 Daughter's they are> 
Attina, Alana, Adella, Aquata, Arista, Andrina, & Ariel
3 Generations > Queen Athena , Queen Ariel, Princess Melody. 
I wish they would add in Melody to the game, since she is Eric & Ariel's child.
I also think that Ursula's  ( Vanessa ) Costume should be added as well,
Morgana is  Ursula's Sister ,  & her pets unlike Ursula's green/grey  Eels Fletsam & Jetsam,
she has a  >
shark,
Undertow
, & 
two manta rays,
Cloak and Dagger
.
Happy 30TH Anniversary Little Mermaid ,