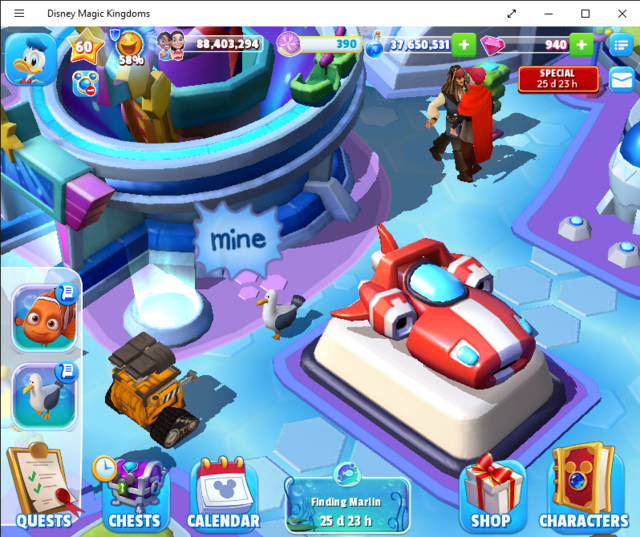 I'm surprised nobody has made this forum thread, so I guess I'll have to be the first to start one.
Many food vendors are seeing a flock of these seagulls walking around the park, and they roll their eyes and think 'ugh, this is going to be a long month.'  Banzai even tried chasing one to keep it away from his food.
Don't think they can be annoying?  This might help.
https://youtu.be/p-3e0EkvIEM
With that said, the seagulls and speech bubbles are cute.  I almost feel bad that I have to shoo away a flock of five every two hours for Nemo reefs, but you gotta do what you gotta do I guess.