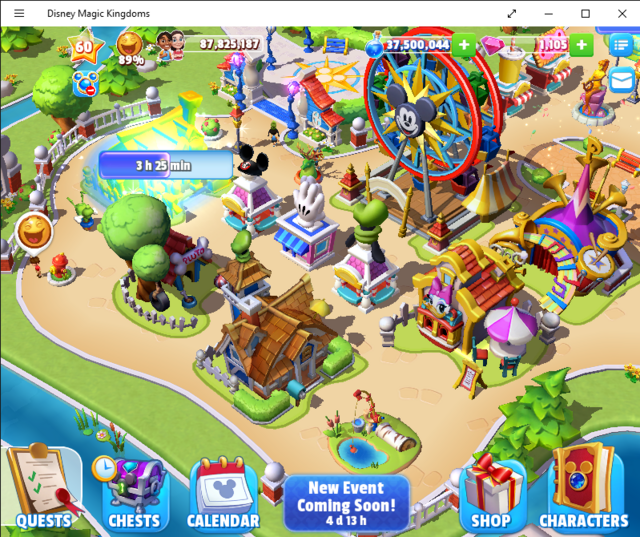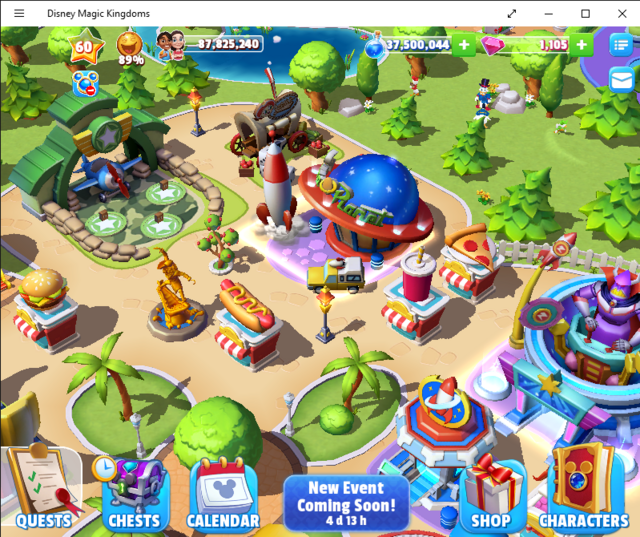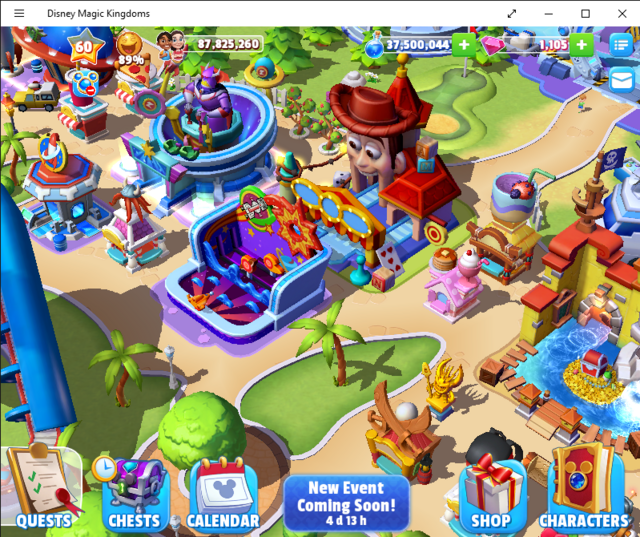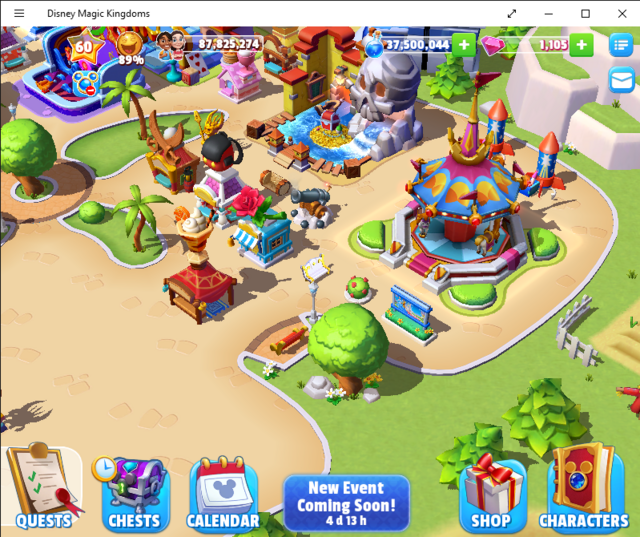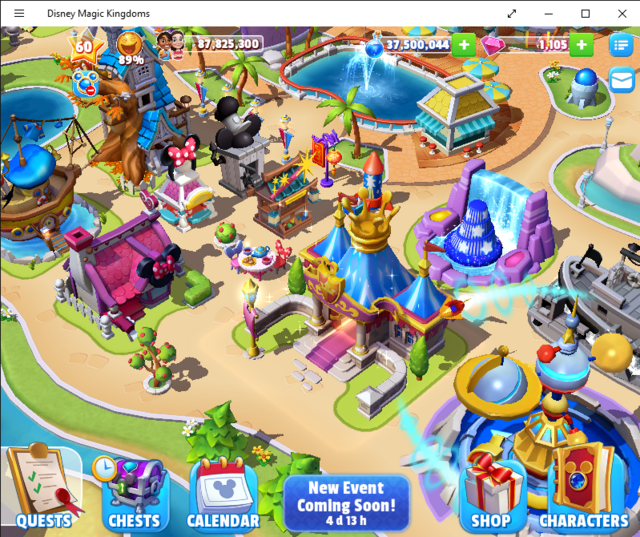 In preparation for the new California Adventure thrill pedestal that will be unlocked in the near future, I've redesigned that section that should give me Level 2 at least.  I think the requests are
12 Amenities
13 Greeneries
8 Sceneries
5 Monuments
2 Trophies
10 Food Stands
8 Hat Stands
5 Souvenier stands
5 Drink stands
22 Attractions
4 Enchanted 
10 Enchanted
16 Enchanted
22 Enchanted
Enchanted is # of attractions at 1+ Enchanted levels
Need to grant 5 for Level 1, 10 for Level 2 which unlocks the special requests, and all of them for Level 3 and the +50% magic for that zone.
It took a long time, but I managed to make something that can likely fulfill 11 out of 14 requests to start, so I can get these special requests right away.  
What I've noticed is that hat and food stands drastically outnumber the souvenir and drink stands.  The reason why which attractions are there is that they are all enchantable in the next update, might as well give credit for enchanting since the California Adventure zone is the only one having a thrill pedestal unlocked right now. .  One Kakamora is guarding the empty plot to have a clean slate for the Finding Nemo event.
In doing all this, I had to abandon the blokus (or tetris if you prefer) style of building attractions that we've been known for.  I used to have 3 attractions in storage, now I have 16 attractions stored, and it'll get worse when the other thrill pedestals are opened.
If Gameloft is wondering what can replace the treasure bank, a building to store attractions for magic is a good idea.  They can even theme it based on that Storage Warehouse in the Main Street Electrical Parade commercial of 2017.  We'll need that more than ever.
Possibly have the Main street electrical parade as a premium parade if they need to sell something.
Edit:  Corrected whats needed.